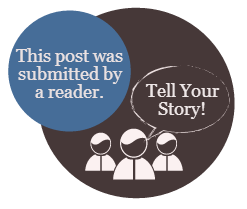 by  Philip A. Kumin
Author's Note: The following article was originally written in 1991. Since then, Judi Chamberlin has died of cancer, and both national patients' organizations have fallen into disarray due to constant infighting.
. . . . . . . . . . . . . . . . 
Perhaps concurrent with the gathering momentum of deinstitutionalization, the psychiatric inmates' liberation movement began in the early-to-mid 1970's with sporadic protests by former inmates against human rights violations in institutions. Each summer, the founding matriarchs and patriarchs of this Movement gathered together in what came to be known as the International Conferences for Human Rights and Against Psychiatric Oppression.
Like all Movements which begin very small and very radical but become more moderate as they grow, ours followed this typical, and political, rite-of-passage. 1985 marked a major turning point for the ex-patient Movement in that along with the influx of many new people, activists decided to overlook their mistrust of the government and seek federal and state monies for their endeavors. When they did they were rewarded, and Maryland's Mental Hygiene Administration received a $65,000 grant from the National Institute of Mental Health. This money was parceled out to On Our Own, Inc. of Baltimore, (a self-help group,) to organize and sponsor the first truly national primary mental health consumer conference. The, "Alternatives," conferences have thus supplanted the former Human Rights conferences, and one has been held each year in one part of the United States or another since then. Alternatives '91 is scheduled to be held August 7-11, on the campus of the University of California at Berkeley.
At the Alternatives '85 Conference, here in Baltimore, preliminary steps were taken towards forming one or more national organizations, in addition to the presentation of workshops and opportunities for networking, socialization, and empowerment. Inevitably, yet tragically, a split has occurred within the Movement over the issue of forced treatment of patients. Those adopting a position of neutrality on this issue constitute themselves in the National Mental Health Consumers' Association. Those standing in adamant opposition to such mandates have formed the National Association of Psychiatric Survivors.
Filmmaker Richard B. Cohen, of the Film Arts Foundation in San Francisco, has announced that he is preparing a documentary of the history of the psychiatric inmates' Movement to be called, NO MORE SORROW, NO MORE TEARS. This film was initially entitled, ON OUR OWN, after the well known book and Bible of the self-help & advocacy Movement by ex-inmate, Judi Chamberlin. Indeed, there is an entire anti-psychiatry literature.
1 partage
J'aime
Commenter
Partager