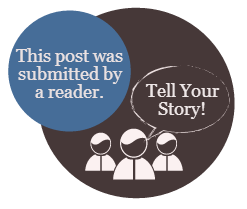 The basis of my story is rooted in my own, unique experience with medical and psychiatric treatment for Post Traumatic Stress Disorder (PTSD). This writing is not intended to convince or influence the necessity or use of mental health professionals. Rather, it is my perspective of what did, is, or will contribute to my personal journey towards a permanently healthier mental state.
Coping with and witnessing the sudden, horrific death of my husband led, eventually, to a diagnosis of PTSD. One day I was a content and peaceful wife, mother, and church member. Suddenly, my world turned into a nightmare when my husband was diagnosed with a condition known as Toxic Epidermal Necrolysis (TEN). Basically, it is a disease in which the body sheds its skin. It is a rare disease, most often caused by an adverse reaction to a prescription medication (as was the case with my husband).
In my situation, the disease came on swiftly. My husband went from robust and healthy to death in thirteen days. While the disease was probably doing damage months before, it did not manifest itself outwardly right away. When it did, I watched, shocked and terrified, as he was skinned alive. The disease eventually took 90 percent of his skin along with his earthly life.
As the months passed, I began to have increasingly strange and dangerous thoughts and behaviors. I passed them off as normal grief and sadness until they began to be more frequent and bizarre, including intense suicidal ideations and attempts, despite a supportive family and faith based lifestyle. In my case, when the harmful behaviors became overwhelming, I decided to seek treatment, despite being raised in a community which frowned upon mental health treatment.
Close to five years have passed since these traumatic events occurred. During this time I have been in behavioral health therapy, psychotherapy, as well as taking prescription medication.  Additionally, I have been surrounded with excellent support and love from my close knit family. And although my faith has been damaged to some degree, I am on the road to whatever spiritual recovery is in my destiny.
I can most definitely say that I have recovered to the extent that my quality of life has greatly improved. Still, I continue to have the symptoms related to PTSD such as anxiety, flashbacks, panic attacks and the like. On the other hand, I am able to attempt to accomplish things, both small and large, that even the thought of such would have sent me into debilitating fear previously. For instance, I was able to write my memoir, PTSD and the Undefeated Me, earlier this year. However, the promotion of the book proves to be a challenge because of my symptoms.
The valid questions in my scenario include: Has psychiatric intervention, therapy, or medication been the cause of the progress I've made so far? Is it simply the passage of time that allows me to face new challenges? Are my loved ones and supporters the primary incentive for me to keep fighting? What about my spiritual beliefs; how does my weakened faith play a part in my wholeness?
I have concluded that my journey to wholeness is like a three legged table. My life is not as sturdy or structured as it can be, but I can achieve a certain balance using one of any of the above to prop it up.  Sometimes that fourth leg is family, friends, and my faith. Other times I find it necessary to reach out for professional help to get through a particularly rough time. As of this writing, I don't discount any means of help. To me, they all contribute to my successes if I continue to maintain awareness of what I really need in any given circumstance. However, I can definitely say that my goal is to someday no longer need mental health services to maintain balance.
Sheila Kay ©2015